The Healing Butterfly Touch is a wellbeing centre aiming to support our clients in their transformational journey and regaining a balanced and fulfilling life.  Some of the tools include Counselling, movement and different healing techniques such as Reiki, Colour, crystals, as well as Aura-Soma Chakra Massage, Aura-Soma Consultations and more.
Additionally, we offer some workshops, meditation nights and courses that will support this transformational process.
Go to Our Services page to learn more about each of these techniques and workshops and what you can expect.
Maria De Vivo is very caring and passionate about helping her clients.  She has been practicing Reiki since 2007 and started her journey with Aura-Soma, Crystals and Colour in 2009.  Maria received her certification as a Reiki Teacher early in 2017 and her Diploma in Counselling in 2018.  She is currently undergoing further training to expand on her skills and tools to offer her clients.
Carlos Pineres from Jiva Yoga Chapel Hill has been practicing Yoga for more than 10 years.  He initially focused on Ashtanga Yoga, modality that he was teaching over in Colombia for four years before coming to Australia in 2014.  In Australia, he has been teaching Hatha Yoga and his students describe him as a very gentle and caring instructor.
We love our customers and welcome your feedback and suggestions. Use our Contact Us page to tell us what we're doing right or what we can improve on. Use this page also to find our details to make an appointment.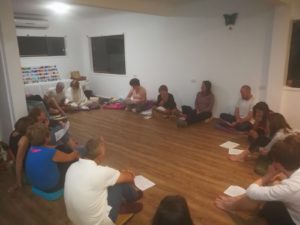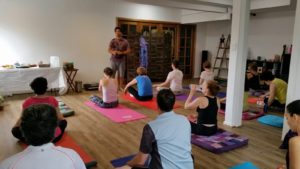 We are located on 3 Atlas Place, Chapel Hill, QLD 4069 Australia.