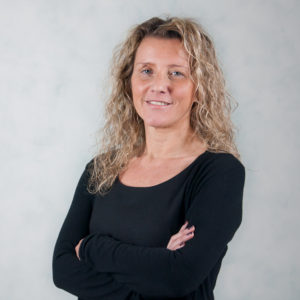 Dr Cristiana Caria is a spiritual teacher and Spiritual Intelligence (SQ) Coach, who works with the Quantum Strategy Dynamics (SQD) Methodology defined by Danah Zohar.
She was born in Italy and was educated at the University of Bologna in Humanities and Arts. At the age of 14 she had a major accident and, while she was in coma, she had a near-death experience. This event changed the course of her life as she started looking for a way to re-connect to "the other part".
She lived in Australia from 2000 to 2006 and during that time she attended many courses on Spiritual Healing, Crystals, Aura-Soma® and Numerology.
In 2002, she started working at a Holistic Centre as a Colour Consultant and Spiritual Healer.  Later, she was asked to teach meditiation courses and seminars for the development of the spiritual aspect and the inner potential.
In 2004, Cristiana begun to travel back to Italy twice a year to teach her classes and courses and because of her intense work overseas, in January 2006 she moved back to her country where now she is a very active teacher.
The Australian experience was very positive and insightful. There, Cristiana met Mike Booth, principal of Aura-Soma Ltd and heir of Vicky Wall, founder of the system, and after her return became very soon his official Italian translator and organizer, bringing many international students and people to attend his workshop in Italy and UK. Now she is one of the most accredited Aura-Soma teachers in the world.
We are very grateful to have Cristiana coming to Australia again in 2018 to offer two of her beautiful courses: Foundation Course in Esoteric Numerology and The Initiatic Journey through the Esoteric Tarot – Part 1
Please click on the links to see the outline and video of the Foundation Course in Esoteric Numerology.
Please click on the links to see the outline of The Initiatic Journey through the Esoteric Tarot – (Part 1 is the first 6 days of the course)
If you are interested on these courses, please send us a message on our Contact Us Page and we'll be in touch with you very soon to provide you with all the required information.  Click here to go back to our Events page.