At The Healing Butterfly Touch we care about the wellbeing of our clients and support them on their healing journey.  This support includes education.  As we explore the different tools available to us, we are able to raise our levels of consciousness and lead healthier and happier lives.
See below for a list of our current workshops:
Aura-Soma Workshop.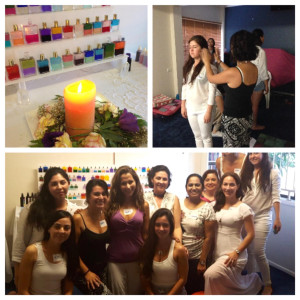 Duration: Half a day
Investment: $30
Discover balance and relaxation through Aura-Soma.
Take time out of your busy life to discover how Aura-Soma can benefit you in your path to self-understanding.
Come and discover why some people say Aura-Soma is a therapy for the Soul.
This workshop is mostly experiential!
Handouts and Afternoon Tea are included
A Day of Colour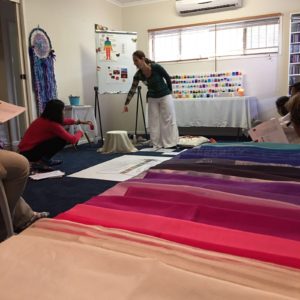 Duration: One day
Investment: $60
An Introduction to Colour. In this workshop you will get an introduction to colour that will allow you to map how they relate to your body, mind and spirit and their influence in your life.
In this workshop you will:
Learn basic Concepts about the Chakra System
Get an overview of organs and functions related to each chakra
Get a basic understanding of Colours related to the Chakra system and how to identify an imbalance
Do exercises and have experiences related to this new understanding of colour
Handouts, Morning and Afternoon Tea are included
Other workshops with Linda Graham
Your Birthday bottles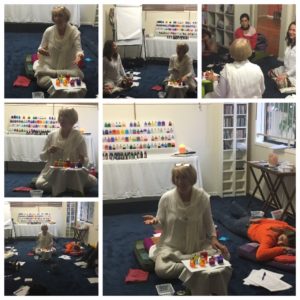 Duration: One day
Investment: $60
In this 1-day workshop, we look at the Aura-Soma Bottles that relate to your date of birth. This is a little different from the Bottles selected in an Aura-Soma consultation process, which gives a "snapshot" of where you are at that moment. Your birthdate is fixed moment in time, which influences you your whole life. When we look at your birthday through the eyes of 4 Aura-Soma Equilibrium Bottles, we often find that there are gifts within the colours and numbers of those bottles, still waiting to be unwrapped!
Handouts, Morning and Afternoon Tea are included
Sound Bath Workshop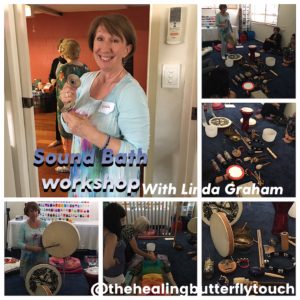 Duration: One day
Investment: $60
Join us for a day of chanting, toning and sacred sounds. Come and find your personal Soul Sound, and have hands on practise with many different kinds of percussion instruments – Tibetan bowls and bells, crystal bowls, didgeridoo, guitar, tubular bells, chimes, medicine drum, djembe, Celtic bodhran, ocean drums and more. We will finish with a Healing Sound Bath for every participant.
Handouts, Morning and Afternoon Tea are included
Return to Our Services Page
Return to Home Page